Highlights
Restaurant for hotel guests
Vegetarian menu
Vegan dishes
Allergy-free kitchen
Services around Organic cuisine
Vital kitchen
Whole food
Buffet meals
Menu selection
A la carte meals
Hotel bar
Highlights
Hotel with charging station for e-cars
Climate-neutral hotel
Services around Sustainability
Certified BIO HOTELS member since November 2015
Organically built building
Public interest company
Environmentally friendly and self-sufficient energy concept
Inspected by SLK
6,47 kg Co2-equivalents/night
187 tons Co2-equivalents/year
Highlights
Nature hotel
Vacation with your dog
Accessible hotel
Services around Vacation
Elevator
Free WIFI
Non smoking hotel
Free parking
Pick-up service from train stations included
Summer sports activities such as hiking, cycling, golfing
Winter sports activities such as Skiing, tobogganing, snowshoeing
Highlights
Hotel with child care
Services around Family
Children's playroom
Outdoor playground
Family rooms / apartments
Highlights
Hotel with day spa
Hotel with swimming pool
Hotel with sauna
Hotel with gym
Hotel with yoga
Services around Wellness
Massage offers
Cosmetic treatments
Energetic treatments
Steam bath
Swimming pond
Relaxation area
Feel-good garden
Infrared cabin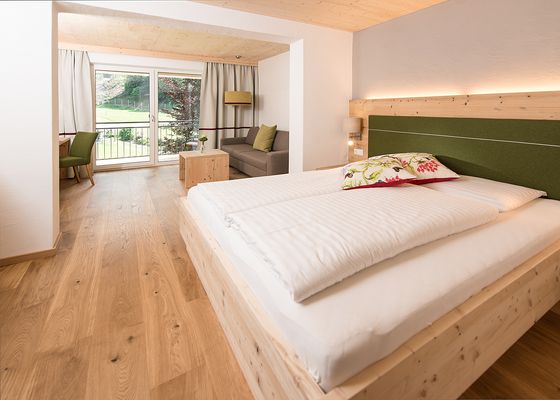 The hygiene concept in our hotel: 
Trained staff who is familiar with safety guidelines of local authorities
Staff wears masks and gloves where necessary
Disinfectants in rooms and public areas
Contactless (online) check-in possible
Distance rules are observed
Self-service buffet (gloves available for guests)
Buffet with service
Visits to restaurants by prior arrangement only
Limited number of guests in the restaurant and in the wellness areas, etc.
Varying times for breakfast, lunch and dinner
Separate relaxation rooms
Special antiviral cleaning agents on an ecological basis
Comprehensive room cleaning by the staff
Guests can indicate that housekeeping is not desired
Flexible cancellation terms
Test possibility in the hotel (pre-registration necessary; partly for a fee)
COVID representative, COVID concept according to the specifications of the Austrian government
Nature room morning sun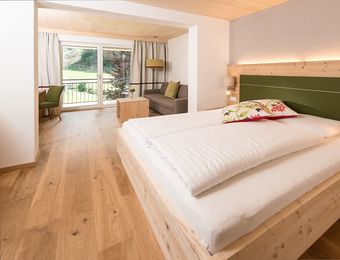 Nature room Berggeflüster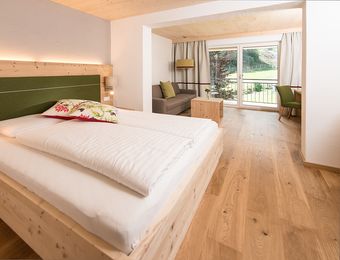 Nature room forest mood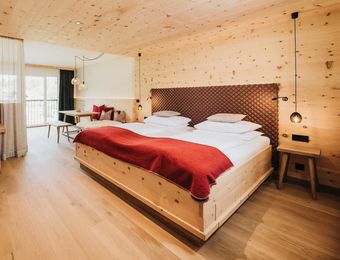 Pine suite afterglow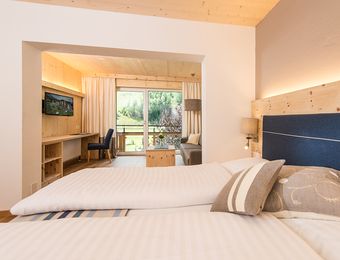 Bio room forest atmosphere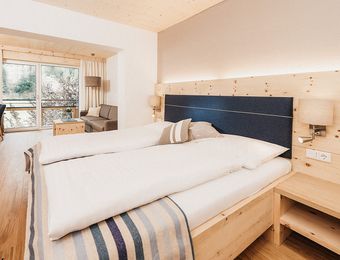 Family room Berggeflüster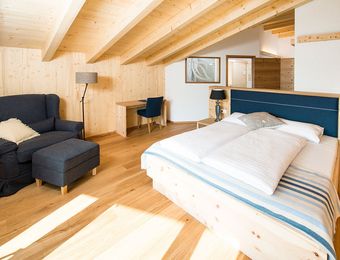 Biosuite
Review date 01. November 2021
Wir hatten eine traumhafte Zeit im Biohotel Rupertus. Hier stimmt einfach alles. Das Personal ist sehr herzlich und auch die Inhaber des Hotels kümmern sich liebevoll um ihre Gäste. Nachhaltigkeit wird hier an allen Ecken gelebt. Wir sind mit dem Zug angereist und wurden mit E-Auto vom Bahnhof abgeholt. Die Zimmer sind naturnah und mit viel Holz eingerichtet. Das gesamte Hotel ist sehr gepflegt und im Wellness Bereich kann man die Seele baumeln lassen. Absolut hervorhebenswert ist die vegane Küche: die Speisen sind sehr kreativ und ein geschmackliches und auch optisches Erlebnis. Hochwertige Produkte werden hier einzigartig verarbeitet. Wir kommen sicher wieder.
Review date 01. November 2021
Wunderbares Hotel!<br />Familienbetrieb mit sehr viel Liebe zum Detail und großer Herzlichkeit!<br />Das Personal ist sehr freundlich und zuvorkommend!<br />Die Kulinarik des Hauses ist genial!<br />Die Zimmer sind äußerst gemütlich und schön eingerichtet!<br />Sauberkeit im ganzen Hotel perfekt!<br /><br />Absolute Empfehlung!<br />Wir kommen wieder!<br /><br />Herzlichen Dank für den wunderschönen Aufenthalt!
Review date 01. November 2021
Es ist jetzt das zweite Mal, das ich hier bin, und bin einfach hingerissen von so viel Gastfreundschaft in diesem nicht ganz kleinen, aber sich auch wohltuend durch zurückhaltende Eleganz von der Umgebung abhebenden familiengeführten Hotel. Man spürt förmlich mit jedem Schritt in diesem Haus die ökologischen Überzeugungen der Gastgeberfamilie, denen sich der Gast ganz selbstverständlich anschließt. Die Auswahl an Speisen, deren Zubereitung und ihre Präsentation kommen jeden Abend einem Hochamt regionaler Kochkunst gleich. Ein Stern fehlt wegen der nicht immer zuverlässig funktionierenden Internetverbindung im Haus, wenn dies auch unter dem Strich dem Abtauchen in die Welt der Entspannung eher förderlich ist.
Review date 01. November 2021
Bereits bei der Anreise wurden wir vom sehr höflichen und zuvorkommenden Servicepersonal begrüßt. Direkt nach dem Check-In durften wir unser magisches Doppelzimmer beziehen. Dort konnten wir unser Gepäck und gleichzeitig den Alltagsstress fallen lassen. Der Wellnessbereich lädt nicht nur zur Erholung ein, sondern auch zum träumen und genießen. Ein fabelhafter Ruheraum mit sehr bequemen Liegen. Dazu noch wahlweise eine Dachterrasse mit Sonne und kuscheligen Decken rundeten diesen Bereich ab. Jeden Abend wurden wir mit einem Veganer 5-Gänge Menü verwöhnt und uns auch beim super leckeren und abwechslungsreichen Frühstückt jeder Wunsch von den Lippen abgelesen. Morgens dann mit fabelhaften Yoga in den Tag gestartet - toll angeleitet und für jedes Level geeignet. Zwischendurch ein herzliches Schätzchen mit den Mitarbeitern des Hotels oder sogar der Chefin höchstpersönlich gab es auch immer wieder. Die Herzlichkeit und die Liebe zum Detail sind hier wirklich herausragend und für uns mehr als 5 Sterne wert! Wir kommen aufjedenfall wieder und freuen uns jetzt schon auf eine Bio. Aktiv. Echt. Zeit in Rupertus. Danke, dass es euch gibt und Danke für die wunderschöne Zeit! von Herzen Sandra & Christian
Review date 10. October 2021
Vegane Kost, traumhaft
Review date 21. September 2021
Tolles Veganes Essen!!!!!!! Sehr kreative und saisonale Gerichte. Ein großes Lob an die Küche. Endlich ein Hotel in dieser Region wo man als Veganer nicht zu kurz kommt. Sehr freundliches Personal. Das Hotel sehr geschmackvoll eingerichtet. Man fühlt sich sofort wohl. Sehr empfehlenswert !
Review date 11. September 2021
Super liebes Personal, tolles Essen, perfekte Lage.
Review date 05. September 2021
Ďakujem hotelu Rupertus, že som mohla byť 3 dni jeho súčasťou. Mala som veľké očakávania, ale aj tak ma hotel mimoriadne pozitívne prekvapil. Mali sme 2-lôžkovú izbu s balkónom na 3.poschodí. Bola čistá, voňavá, toaletné potreby boli organické, výhľad z balkóna úžasný. Ráno nás budila ovca, alebo kôň, čo dotváralo energiu tohto výnimočného hotela. Čo sa týka stravy prekonala naše očakávania. Bola fantastická, chutná a obsluha v reštaurácia mimoriadne milá. Chceme pozdraviť Anastaziu, ktorá sa starala o náš komfort perfektne. Taktiež bola súčasťou hotela aj jeho majiteľka, ktorá neustále komunikovala s hosťami a taktiež aj pomáhala obsluhe. Výber stravy bol fantastický, čo ma príjemne prekvapilo, boli medové plásty, ktoré boli vynikajúce, taktiež fresh džúsy. Všetko výborné a organické. Vyjadrujeme 100% spokojnosť a určite sa veľmi radi vrátime. V okolí hotela je krásna možnosť turistiky a bicyklovania. Dedinka Leogang je veľmi malebná. Ďakujeme za všetko.
Review date 14. August 2021
Das Biohotel Rupertus ist sehr zu empfehlen. Das Personal ist super nett, das Essen großartig und das Ambiente einfach nur Entspannung und Erholung pur!<br />Der Bioteich ist sehr schön und der Wellness Bereich bietet viele Möglichkeiten.<br />Und nicht zu vergessen, ein toller großer Yogaraum mit schöner Dachterasse zur freien Benutzung. Preis/Leistung voll in Ordnung!<br />Immer wieder gerne!
Review date 10. August 2021
Personeel, welness,
Review date 31. July 2021
Sehr schönes Hotel aber Wlan geht um 23 aus das find ich schade
Review date 27. July 2021
Absolut ein Traum von Hotel, wunderbarer Service , Traumhaftes Essen, liebevoll gestaltet. Absolut TOP TOP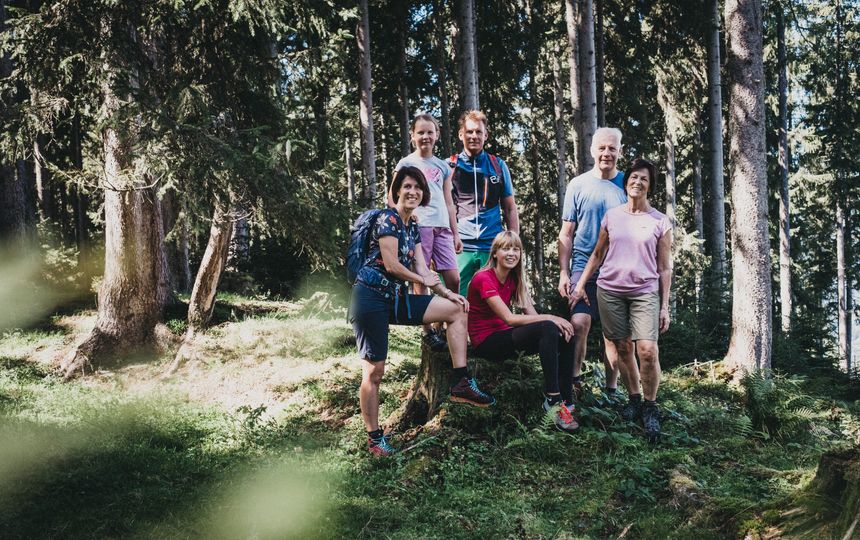 Hosts
Since 1977 we are a family-run business with about 30 hardworking and motivated employees. Many of them have been loyal to us for years and that creates trust! Trust that makes everyone stick to the measures and pulls together! Because of our small structures there are no big crowds.
 
Your host families Herzog & Blumenkamp with team.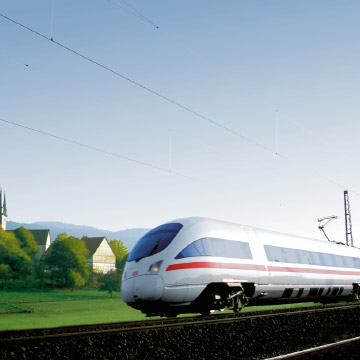 Arriving by train
© Deutsche Bahn AG / Gert Wagner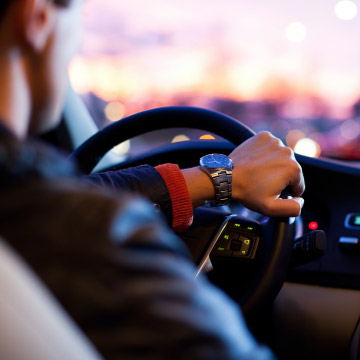 Get here by car