Highlights
Public Restaurant
Vegetarian menu
Vegan dishes
Services around Organic cuisine
Vital kitchen
Whole food
Menu selection
A la carte meals
Hotel bar
Highlights
Hotel with charging station for e-cars
Services around Sustainability
Certified BIO HOTELS member since September 2020
Public interest company
Environmentally friendly and self-sufficient energy concept
Highlights
Vacation with your dog
Hotel for celebrations
Services around Vacation
Elevator
Free WIFI
Non smoking hotel
Free parking
Pick-up service from train stations included
Summer sports activities such as hiking, cycling, golfing
Services around Romance
Special offers for couples in love
Services around Green Meetings
Meeting room with daylight
Conference equipment
Modern conference technology
Sustainable & recyclable conference materials
Network technology
Break area
Catering / brain food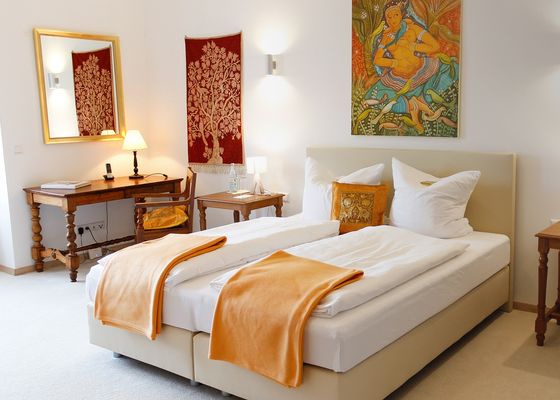 The hygiene concept in our hotel: 
Trained staff who is familiar with safety guidelines of local authorities
Staff wears masks and gloves where necessary
Disinfectants in rooms and public areas
Distance rules are observed
Limited number of guests in the restaurant and in the wellness areas, etc.
Varying times for breakfast, lunch and dinner
Special antiviral cleaning agents on an ecological basis
Comprehensive room cleaning by the staff
Guests can indicate that housekeeping is not desired
Room Service
Flexible cancellation terms
Self-tests available, on request test station by trained staff (for a fee)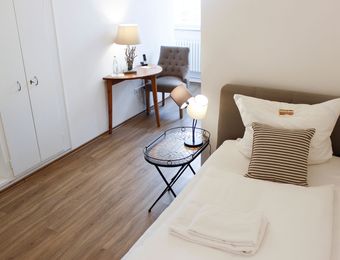 Single room comfort with bathroom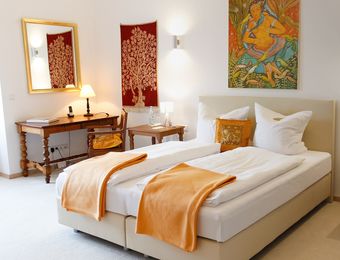 Double room comfort with bathroom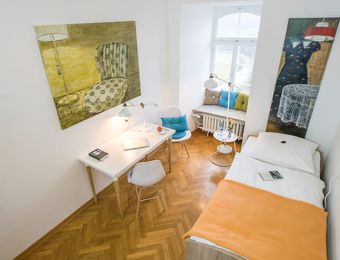 Standard single room with bathroom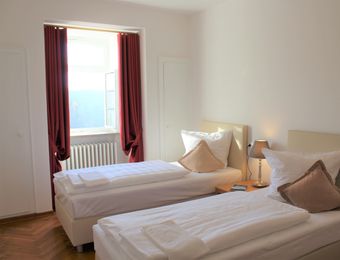 Double room twin with bathroom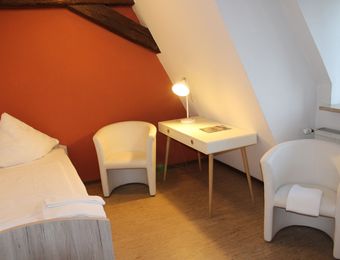 Double / multi-bed room with shared bathroom
Review date 01. November 2021
Schön und interessant
Review date 01. November 2021
Wunderschöner Blick vom Zimmer, gut geschlafen.
Review date 01. November 2021
Trotz des sehr günstigen Preises ist das Zimmer sehr gut.
Review date 01. November 2021
Das Schloss und die Altstadt sind wirklich sehenswert. Der ausgewiesene Rundwanderweg um das Schloss wirkt ungepflegt. ( zu bedenken ist natürlich das es Herbst ist) deshalb trotzdem 4 Sterne. Im Schlosskaffee war nur eine Servicekraft vorhanden die alles alleine machen musste. Die Preise sind voll in Ordnung. Leider haben wir 1x nicht den bestellten Kuchen bekommen sondern einen anderen und als wir bezahlen wollten mussten wir fast 20 Minuten warten. Für das Kaffee würde ich nur 2 Sterne vergeben und keine Besuchsempfehlung aussprechen.
Review date 25. September 2021
Das Schloss wird als Altersheim der Kirche genutzt und als Hotel, es wirkt wenig geliebt und der Gesamteindruck ist eher ungepflegt und unsauber. Die angrenzenden Gärten werden anscheinend privat genutzt und sind spartanisch gestaltet, die Garten Tools und Hilfsmittel stehen der Mauer vom Schloss oder in Nischen, dort sind sogar Gasflaschen zu sehen … etwas befremdlich<br /><br />Grundsätzlich hat man einen schönen Blick und kann sich etwas die Beine vertreten. Es gibt einige schöne alte Häuser, ein paar Restaurants und Kaffees … auch außerhalb vom Schloss<br /><br />Wirklich schön ist der Bereich um die Rezeption vom Hotel<br /><br />Schön wären auch ein paar Info Tafeln zur Geschichte vom Schloss<br /><br />Man kann kostenlos parken
Review date 14. September 2021
Da geht mehr in Punkto Gastfreundschaft und Service
Review date 13. September 2021
Ein wunderschönes altes Schloss
Review date 11. September 2021
Sehr schönes Ambiente<br />toller Ausblick in das Jagsttal.
Review date 22. August 2021
Schlosscharakter, dicke Mauern, große Räume...<br />Das schön eingerichtete Zimmer hat leider etwas muffig gerochen, kein Wunder, denn das große, renovierte und gut ausgestattete Badezimmer hat kein Fenster und leider auch keine Lüftung, <br />So haben wir das Fenster im Zimmer meist offen gelassen (August), was uns nächtlichen Mückenbesuch beschwerte, da wäre Mückenschutz am Fenster nützlich gewesen.<br />Dieses Gebäude ist sicher nicht einfach zu erhalten und zu pflegen.<br />Die Mitarbeiter*innen fanden wir sehr nett aber ein bisschen unkoordiniert.<br />Wichtig für uns, dass es ein Biohotel ist mit Biorestaurant. Wir konnten spüren, dass sich alle um gute Qualität und Service bemühen. Das schätzen wir sehr und ist für uns ein Grund wieder zu kommen.
Review date 21. August 2021
Ein Ort zum Entspannen
Review date 16. August 2021
Sehr schöne Altstadt/Schloss.Toller Ausblick ins Jagsttal !
Review date 16. August 2021
Nettes Kaffee gerne wieder !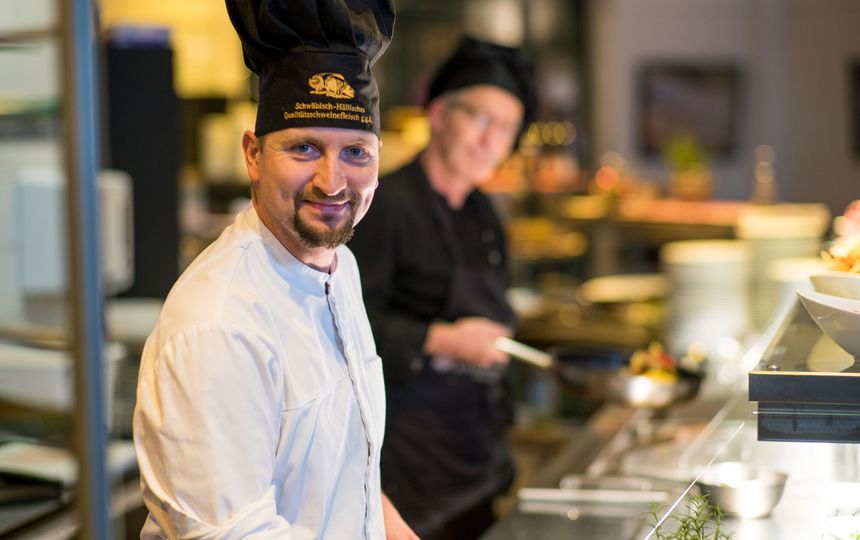 Hosts
"We want to be a place of power for people who support our striving for sustainability and mindfulness" explains Maximilian Korschinsky, host and head chef. We have our roots in the Schwäbisch Haller Foundation "House of Farmers", which is committed to freedom, cultural self-determination and social justice for the peasant and rural population in the Hohenlohe region, in Europe and beyond. We are committed to these values in our actions for our guests.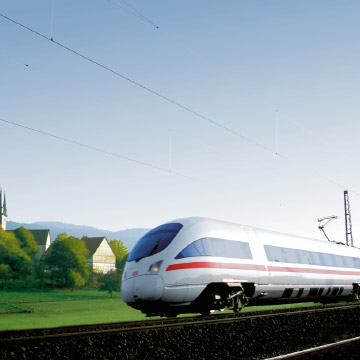 Arriving by train
© Deutsche Bahn AG / Gert Wagner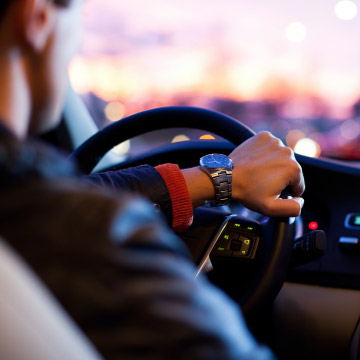 Get here by car