Highlights
Restaurant for hotel guests
100% vegetarian cuisine
Vegan dishes
Services around Organic cuisine
Award-winning cuisine
Vital kitchen
Whole food
Diet kitchen
Ayurvedic cuisine
Buffet meals
Hotel bar
Highlights
Hotel with charging station for e-cars
Climate-positive hotel
Services around Sustainability
Certified BIO HOTELS member since November 2001
Organically built building
Public interest company
Environmentally friendly and self-sufficient energy concept
Inspected by Austria Bio Garantie
6,59 kg Co2-equivalents/night
61,2 tons Co2-equivalents/year
Highlights
Nature hotel
Vacation with your dog
Accessible hotel
Hotel for allergy sufferers
Electrosmog Reduced hotel
Vacation with animals
Services around Vacation
Holidays on a Farm
Free WIFI
Non smoking hotel
Free parking
Summer sports activities such as hiking, cycling, golfing
Winter sports activities such as Skiing, tobogganing, snowshoeing
Highlights
Hotel with day spa
Hotel with sauna
Hotel with yoga
Services around Wellness
Massage offers
Energetic treatments
Steam bath
Relaxation area
Infrared cabin
Feel-good garden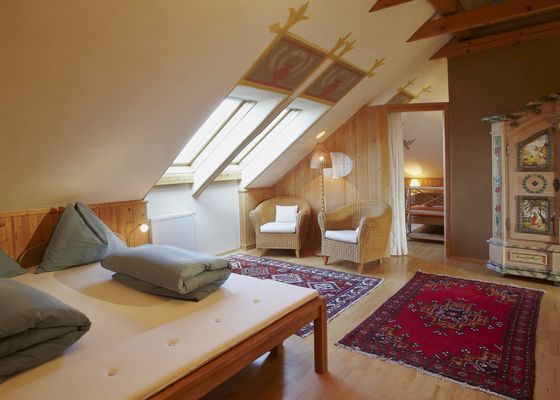 The hygiene concept in our hotel: 
Trained staff who is familiar with safety guidelines of local authorities
Staff wears masks and gloves where necessary
Disinfectants in rooms and public areas
Contactless (online) check-in possible
Distance rules are observed
Self-service buffet (gloves available for guests)
Limited number of guests in the restaurant and in the wellness areas, etc.
Varying times for breakfast, lunch and dinner
Separate relaxation rooms
Special antiviral cleaning agents on an ecological basis
Comprehensive room cleaning by the staff
Guests can indicate that housekeeping is not desired
Flexible cancellation terms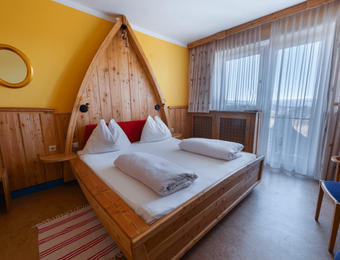 Comfort room panorama view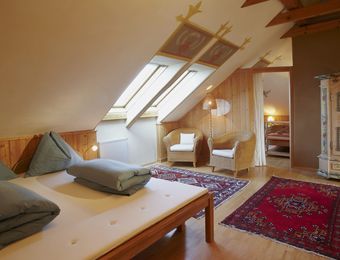 Bionest I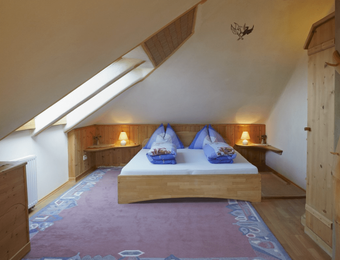 Bionest II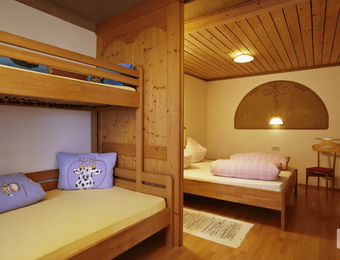 Bionest III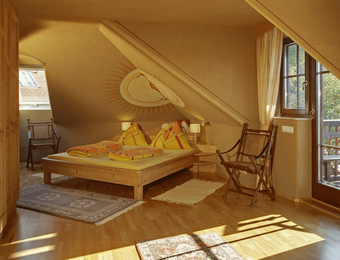 Bionest IV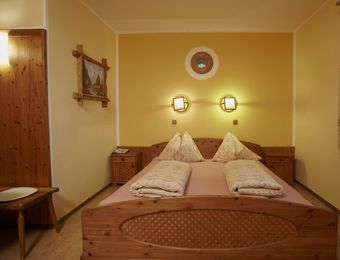 Bernstein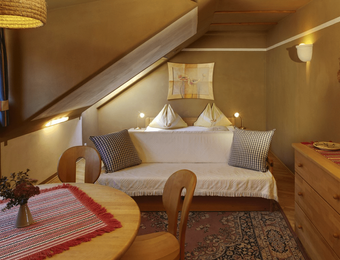 Double Room Niklas Ilmar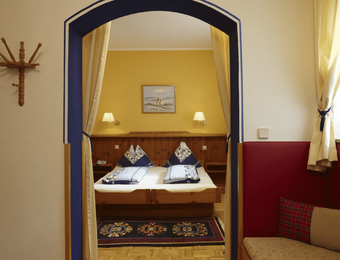 Picasso Junior Room
Sonnenquelle double room
Review date 14. November 2021
Wir waren 2 Tage dort. Es hat uns sehr gut gefallen . Herzlichen Dank an den Wirt, Hrn. Tessmann, dass ich ein fein vermahlenes Roggenbrot für zuhause kaufen konnte. Fa. Puck. Das schmeckt einfach so gut.<br />Wir kamen erst abends an, trotzdem durften wir nach dem Abendessen noch die Sauna besuchen.<br /><br />Lg die süße Familie
Review date 07. November 2021
Frühstück und Abendessen waren sehr umfangreich und ausgezeichnet. Eine tolle Lage mit einer wunderschönen Kulisse.
Review date 02. November 2021
Ein gemütliches familiäres Haus, mit naturverbundenen Eindrücken. Ein Wohlfühlort zur Erholung auch für mal nur einen Tag zum Entspannen. Danke für das liebevoll zubereitete gute Essen. Für die großzügige, fürsorgliche Bewirtung der Hauswirtin und dem urigen direkten Hauswirt. Wir sehen uns bestimmt wieder und freuen uns auf den nächsten Seminartag bei Ihnen.
Review date 02. November 2021
Das Essen war außerordentlich gut und ausreichend. Frühstücksbuffet ließ keine Wünsche offen. Die Aussicht ist ein Traum.
Review date 01. November 2021
War übers Wochenende dort .Und kann nur sagen ,sehr freundlich super Essen , Chef immer gut drauf sehr freundlich ein Familien Betrieb alles mit liebe gemacht,die Küche vom feinsten vegetarisch,vegan alles Natur und mit Liebe gemacht Sonderwünsche werden sofort gemacht eins meiner schönsten Wochenende die ich je erlebt habe und ich war schon in vielen Ländern aber so ein Hotel hab ich noch nie gehabt. War sicher nicht mein letzter Aufenthalt in diesen spitzen Hotel. Am Punkt gebracht Wahnsinn vom Hotel angefangen bis zur Umgebung ,tolle Wanderwege Kneip Wege, Bibel Wanderung alles vom Hotel gemacht. Respekt und ein herzliches Danke an die Familie die dieses Hotel führt.5Sterne ist noch zu wenig!!! Kann es jeden empfehlen der gutes Essen und wandern liebt es gibt nichts schöneres als dort sich zu erholen .<br />Nochmals ein Dankeschön für diese schöne Wochenende.
Review date 01. November 2021
Ein besonderes Hotel! Die Zimmer sind natürlich und mit viel Holz eingerichtet, kein moderner Schnickschnack. Das Essen ist vegetarisch und auf diverse Extrawünsche wird eingegangen. Uns hat es sehr gut geschmeckt und vor allem das Frühstücksbuffet ist voller Überraschungen (sehr viel Obst, Käse und diverse Brotsorten). Es finden unterschiedlichste Seminare statt. Die Gegend ist bei Schönwetter ein tolles Wandergebiet und auch der Garten ist sehr schön. Bei Regenwetter gibt es einen Saunabereich, sonst ist es in der Gegend jedoch sehr ruhig. Erholungsurlaub eben, kein Actiontrip ;) Der Herr des Hauses ist für Späße zu haben und auch sonst waren alle im Haus sehr nett und bemüht. Das nächste Mal bestellen wir uns nur besseres Wetter :D
Review date 01. October 2021
Alles so perfekt...und der Chef ein witziger Typ...ein Kabarettist im Leben.
Review date 26. September 2021
I was travelling with my wife and our 2 girls (3 and 5) and my parents in law. And we had 5 really nice days. The hotel is located beautifully with a fantastic panorama view. Rooms very nice and spacious. Breakfast fantastic and dinner also really nice. All organic.<br /><br />Ilmar and his team gave us very good service from booking, to arrival and departure. All requests handled well, and they even surpriced our daughter who turned 3 years at the day of arrival with a nice cake. In general there is a very cosy/homy feeling at the hotel with a few events every day (ex. table tennis, football etc.) that bring all guests together.<br /><br />The area is really nice for hiking, day trips etc. and we surely consider to be back soon again for a holiday break.<br /><br />Thanks Ilmar and team for a really nice stay and holiday.<br />Kind regards<br />Lars and family
Review date 02. September 2021
Die Lage und der Ausblick sind sensationell, da geht einem wirklich das Herz auf. Das Frühstücksbuffet war wirklich sehr umfangreich, hochwertig und ein wahrer Augenschmaus, wir haben es jeden Morgen aufs Neue genossen!
Review date 30. August 2021
Panoramablick, Frühstück
Review date 30. August 2021
Tolle Lage, das Essen ist exzellent, sehr freundlicher Empfang.
Review date 24. August 2021
Sehr leckeres vegetarisches Biofrühstück, sensationelles Abendessen. Nette Gastgeber und die ganze Mannschaft, süße Katze und Schafe. Die Aussicht aus dem Zimmer bzw. von der Wiese kann man stundenlang genießen. Direkt vom und am Hotel zahlreiche Wanderwege; Fahrradrouten, Naturdenkmäler und Museen in der Nähe, einzigartige Landschaft!
Review date 22. August 2021
Lovely hotel, with nice people. Excellent food. We had a great time in this hotel.
Review date 22. August 2021
Visited the hotel twice now, for two weeks. The hotel is located high upon the mountain, therefore very clean air and beautiful view from the dining room. <br /><br />The vegetarian breakfast buffet is enormous and full of variaty. The four-course vegetarian diners are delicious. The kids are thought of as well. The bar offers a lot of different drinks. <br /><br />The rooms are nice and cleaned daily. The owners are very friendly and interested in their guests. A great location for hiking and road trips in the area. In the large garden you can relax, play table tennis or join one of the activities like lama trekking. I definitely will visit the Arche again in the future.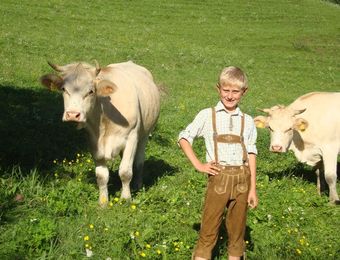 Family weeks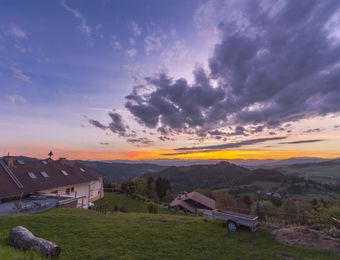 End of summer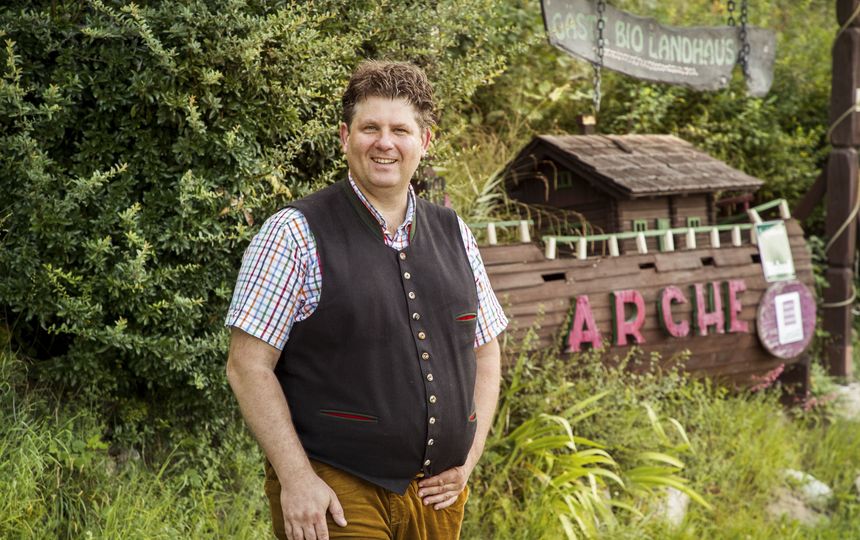 Hosts
Your hosts Rosalinde and Ilmar Tessmann are pioneers of sustainable hospitality. Rosalinde, for example, cooks as a vegetarian "bionier" according to the finest recipes (which, by the way, she has also immortalized in her cookbook) in the certified organic kitchen. Ilmar is a cabaret artist, extremely knowledgeable about history and passionate about regional development. He also strives to preserve domestic animal breeds that are likely to extinct.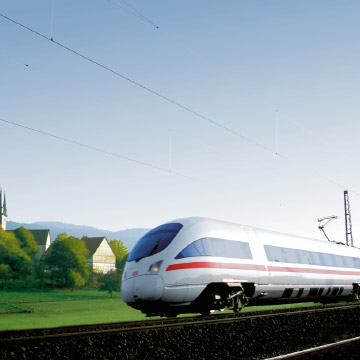 Arriving by train
© Deutsche Bahn AG / Gert Wagner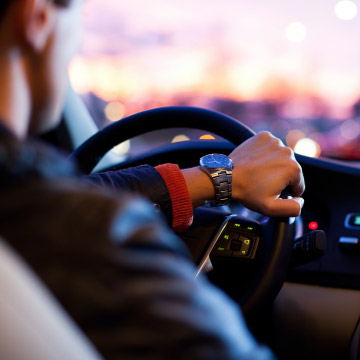 Get here by car